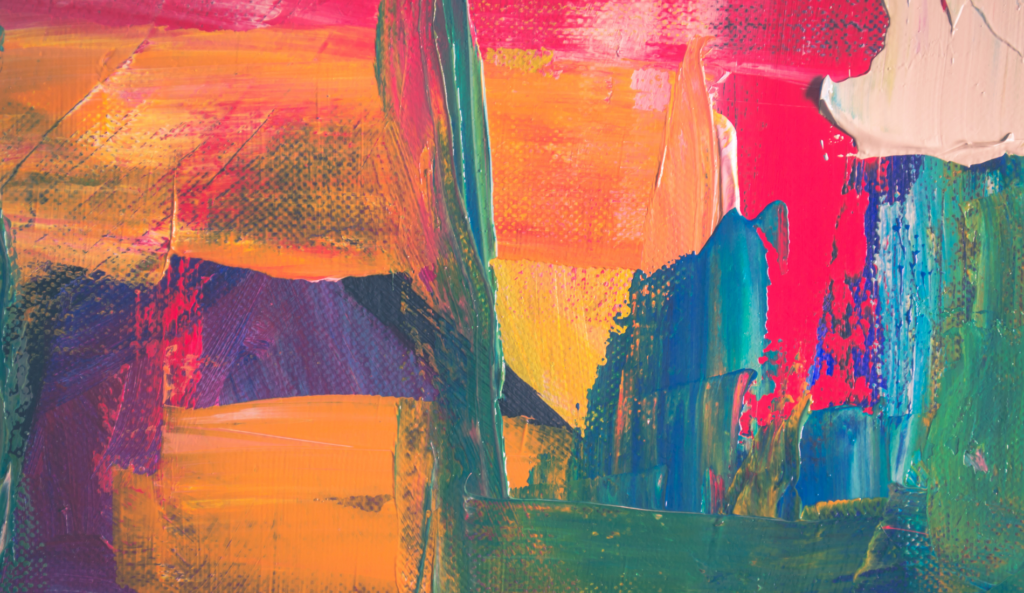 Masterworks is an art investment tool that charges high fees but allows the everyday person to own a share of a famous piece of art.
It is an investment platform that uses the artwork as the investment portfolio.
How does Masterworks work?
Masterworks works much the same way as any other investment platform. You choose how much money you wish to put into the tool. Then, you can sell at any point and (hopefully) you have made a profit.
https://investorjunkie.com/reviews/masterworks/
Just like with other investments, you always have some degree of risk. Even paintings by famous artists, such as Monet, can go down in value every now and then.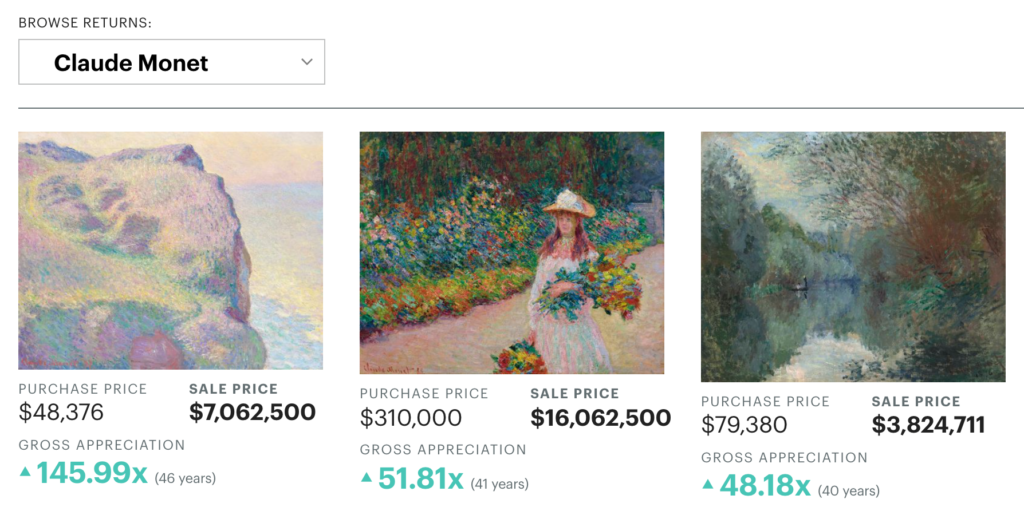 So, it is still not a safe bet. However, you can pick and choose which paintings you want to invest in, allowing you complete freedom of your assets.
How to join
Unfortunately, Masterworks is not as easy to join as other investment platforms.
You will need to be invited to use Masterworks before being vetted through a phone interview.
How to invest
Masterworks allows no one investor to own more than 10% of any artwork.
This ensures that the system is fair and the price is right. This is because when it comes time to sell (typically after 5-10 years) the selling price is decided by the majority.
You can, however, choose to sell before this date. The platform has a marketplace feature that allows you to buy and sell your shares in a particular piece of art.
Again, only members are allowed to have access to this feature.
There is no minimum investment requirement when it comes to buying shares in artwork with Masterworks.
The shares are calculated in $20 increments, letting you own as little or as much of the piece as you want (but still capped at 10%).
Pros of Masterworks
There are many pros of using the platform and we will outline a few of them here for you.
Allows You To Invest in Art
Unfortunately, for many of us owning an entire piece of famous art is not an achievable goal. This means that unless you are highly active in the art world, you may never get to say that you own a certain piece.
Thankfully, Masterworks allows you to finally get your hands on these pieces, albeit only a maximum 10% stake.
No Minimum Investment
The investment increases by $20 steps, meaning that you can choose to invest only $20 if you so desire.
This allows many more people to invest in areas that they typically would not have access to. You can always increase your stake in a particular piece of art by buying more shares from the platform's marketplace.
Works and Artists Are Pre-Vetted
Masterworks uses a series of clever algorithms to decide which artworks to purchase.
This means that they reduce the risk of losing money in the investment by typically choosing artists and works that should be guaranteed to result in good investments.
You Do Not Need To Worry About the Art
Masterworks buys and stores all of the artwork in a secure, temperature-controlled location.
If you were to buy an entire piece of artwork yourself then you would need to worry about the logistics of storing and keeping the piece of art safe.
Thankfully, Masterworks does all of this for you. They even allow some of the different pieces of art to be made available to view in galleries by members.
So, not only can you use the art as an investment but you may also have exclusive access to it.
Cons of Masterworks
Unfortunately, like almost any investment platform there are cons.
Fees
For Masterworks to continue to be run they charge their users a fee. Unfortunately, this is not a small fee. The platform charges a 20% commission when any artwork is sold in addition to a yearly fee of 1.5%.
Because they do not charge a flat-rate fee this means that the more you invest the more that you will have to pay in fees.
Fortunately, because the platform vets the artwork pre-purchase you should still be able to make a decent profit.
Risk
Just like all investments, there is still the risk that you may lose a large amount of money. This is because investment does not guarantee a reward.
Although Masterworks vets all of their pieces of art before buying them, you should still do your own research.
The more you know about an artist or a piece of art in particular the more informed a decision you will be able to make.
Summary
Masterworks opens up an entire world of investment that many people would not normally have access to. The platform makes investing in art easy and convenient.
The minimum investment makes dipping your toes into the art world a lot more appealing. The market allows you to gradually build or sell your shares as you desire, giving you complete freedom.
However, there are a few downsides to consider such as the high fees and the risks involved. If you are well-read about art investments, this may not be a problem given the profits that you can make.