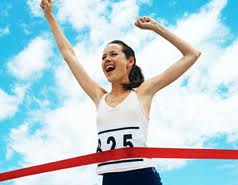 What are your New Year's Resolutions this year? A better question is this one: what were they last year? Do you even remember? I realize that many of you are great at making the new year a time to set goals, chart your course, develop a plan and change your life. Good for you. Keep it going!
However, if you are like me, the word "resolution" implies a type of drudgery that zaps my emotional well being, my physical energy and my joy. Working on a resolution is akin to stuffing my cat into the pet carrier; no matter how many legs I stuff in, she unstuffs them just as quickly. Even when she is eventually secured, I am frazzled, exhausted and bloody. Maybe your New Year's Resolutions aren't quite that dramatic, but I am guessing you can relate — you grit your teeth and summon up your determination, but deep inside you know that it probably won't last. Then you console yourself with the knowledge that at least you tried.
Dreams, not resolutions
This year why not try something exciting instead of dreary; something that motivates you instead of requiring all your resolve; something that will gain momentum instead of losing steam? Make 2011 the year you decided to pursue your dreams instead of making any New Year's resolutions.
These five steps will help:
1. Dream. Is your life in a rut? Zig Ziglar defines a rut as a grave with both ends knocked out. Seriously, are you enthused and passionate about your life? Ask yourself this question, "If money was no object, what would I be doing with my life?" Don't swallow the myth that you can't make a living doing what you love. Reality is that people who do what they are passionate about are much more productive than those who have a J-O-B.
2. Plan. If you quit your dead end job cold turkey, you won't be able to pay your bills. However, you can be making plans to do so. Set a goal to be living that dream within three years and start the transition process today.
3. Learn. Read, read and read more. Offer to buy lunch for someone who is already doing what you dream of. Take notes and learn. The only difference between who you are today and who you will be three years from today is the books you read and the people you meet.
4. Specialize. Avoid the myth of thinking you need to work on your weaknesses. If you are not good at something, it is probably because you don't have the aptitude or the passion for it. Instead, have fun while specializing in the things you love. If you devote two hours a day to learning more about anything, you will be a world authority on that subject in three years.
5. Go for it. Just as the coefficient of static friction is greater than that of dynamic friction, the hardest part of your journey is getting started. However, once you do, you will gain momentum.  Break that negative inertia in your life and get started today.
May this year take you on a path toward your dreams.
Readers: how do you do with your New Year's Resolutions?  What dreams would you like to see fulfilled in your life this year?