Most people have heard of Bitcoin, a cryptocurrency that gives investors another option to hedge against inflation. With the market as unstable as it is worldwide, it is always good to diversify the portfolio.
There is a lot of talk of DeFi these days in connection to crypto investments.
But what is DeFi and is it worth investing in? DeFi, or decentralized finance protocol, is a type of cryptocurrency that earns a percentage yield. While people are flocking to these investments with great success, it is a dangerous thing to do.
Defining DeFi
A decentralized finance protocol, or DeFi, is a yield-paying cryptocurrency made possible through Ethereum. These have the potential to earn 6% or more in interest. Such financial services run on blockchain technology.
But DeFi tokens earn interest, allowing people to lend, borrow, buy insurance, or trade out of speculation.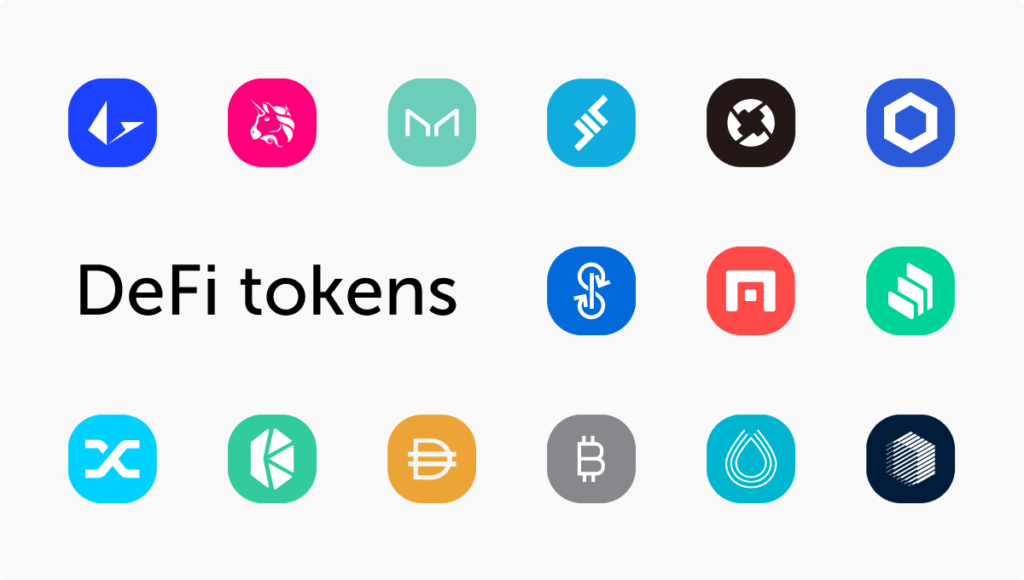 DeFi services are attempting to imitate traditional methods of yield-bearing investments, but it does not come regulated by a central bank.
This decentralized twist is attractive. It allows people to be more independent and less reliant on governmental agencies and international banks.
How DeFi Functions
It works like how it would go at a bank—a customer deposits into savings, CD, or another interest-building account.
The bank pays a small percentage each month. That same bank then loans a similar amount to another customer and charges them 5% interest.
DeFi does the same thing, but with a "smart contract" to increase efficiency and reduce cost. These pay investors rewards, depending on the project.
But a lot of these are very intricate. Investors should have a solid grasp and understanding of how cryptocurrencies work.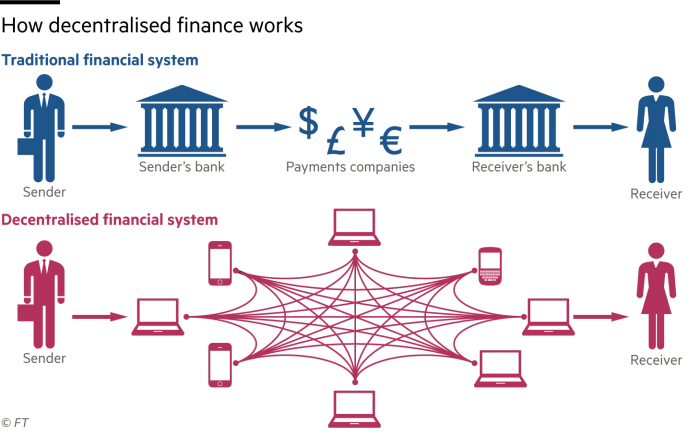 Fluctuations
Like traditional investments, the yield on DeFi can fluctuate. This will rely on the investment project, basic laws of economics, and how brands roll them out.
If crypto's price per unit (or coin) goes up, then the yield will give more units. However, this should not be the goal of such an investment.
For example, you may reach 200% APY in 15 days, but your balance will only reflect a 4.6% increase. So, it is volatile in its way.
DeFi Tokens
Most people purchase DeFi tokens through places like:
Therefore, newbies to crypto will often go with Coinbase. Plus, they give free crypto.
Who Will Benefit from a DeFi Investment?
Such investments are suitable for people who have a solid grasp of how cryptocurrencies work and the platforms on which they operate.
However, it will not be ideal for those with a limited amount of money to work with. This is because the heavy loss potential is very steep. Some people can afford it, and others cannot.
High risk
While you provide capital and get a return, it is a very high risk. If a coin is not stable or has much long-term value, an investor may not cover the value decrease later. This can be problematic for smaller projects.
There are thousands of cryptocurrency projects offering DeFi investments. Newcomers may find it difficult to distinguish between which ones are reliable and which others are pyramid schemes.
Investors should seek out DeFi tokens with large amounts of crypto staked on the platform along with high liquidity.
Professional assistance
However, there are specialist cryptocurrency firms that can help investors ignorant of how it all functions. They allow customers to open an account in a similar way as a bank.
You can deposit funds, withdraw money, or take out a loan. However, these often have costly fees you must pay.
https://www.coinbase.com/learn/crypto-basics/what-is-defi
Regardless, it is private, and there's no approval required to use DeFi.
Anyone who has a wallet with Ethereum can start using any DeFi application immediately. It is very accessible and easy that way.
Final Thoughts
As you can see, DeFi investments will not be suitable for everyone. If you do not get nervous when you see your token's value fall 20% or more, then DeFi might be worth investing in.
But, if you have a limited amount of money to play with, you are better off investing in something more.