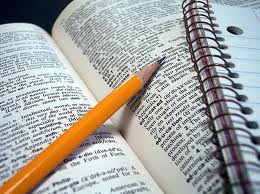 In today's competitive world of business, having certifications can help you to stand apart from the crowd.  In my opinion, experience usually trumps certifications, but that shouldn't keep anyone from pursuing higher education and working towards a new certification.  Whether you're finishing school with a business degree, getting started in the financial industry, or exploring new certifications to grow your resume, these eight certifications might help you advance in your career.  The best part is that you can obtain these certifications within a year, most of which may only take a few months!
Series 7, 63, and 65
The Financial Industry Regulatory Authority (FINRA) requires individuals interested in working in certain areas of the financial industry to complete certifications.  An individual who wants to enter the securities industry must take the Series 7 examination.  The Series 63 exam is also a required certification that must be obtained by someone who wants to wants to solicit orders for equity securities (stocks, bonds, warrants, etc).  The Series 65 exam will give someone the authorization to provide certain investment advice regarding retirement planning, portfolio management, and other financial decisions.
Most individuals can study and take an exam in 4-6 weeks depending on how focused you are.  A great place to start looking over information for the exams is on investopedia.com.
Each of these three certifications may take someone 6-8 weeks to complete, but can be a great stepping stone to take the CFP.  These designations are a little more specific in nature and would be something to consider if you were in the financial industry and looking for an educational challenge.
I'd recommend looking into one of these certifications before committing to a program like the CFP because it gives you a quick look into what it takes to obtain the full CFP – much better than starting and quitting a CFP course.  These three certifications can also apply towards the CFP, and essentially allow you to test out of a portion of the CFP exam.
CFP – Certified Financial Planner
Though uncommon, some individuals can study for and obtain the CFP designation in a year.  Most study for one to two years, so squeezing it in one year may not be right for you.  The CFP is considered to be one of the ultimate designations for the financial industry and is highly recognized by employers and clients nationwide.
MBA – Masters in Business Administration
Yes, you can obtain a legitimate MBA within one year – I'm living proof!  No, it wasn't online; it was through a local university that allowed students to double up on the classes.  I took two classes each week, meeting for class four nights a week from 6-9 pm.  Eleven months later, I finished a 30 credit MBA – all while working full time.
You CAN do something this year to impact your career.  Don't wait until next year to do something new.  Take advantage of every opportunity to learn and you'll be amazed at how it can lead you to bigger and better places!
Have you completed a financial or business certification in one year?  Share it in the comments – it might spur someone else to look into it!
Tim is a personal finance writer at Faith and Finance a Christian financial help blog that provides financial insights for individuals, businesses, and churches. Outside of finance, Tim enjoys spending time with his wife, playing the saxophone, reading economics books, and a good game of RISK or Catan. Find him on Twitter and Facebook and subscribe to the Faith and Finance RSS feed.