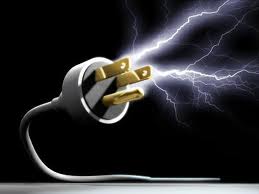 One of the best ways to increase your cash flow is to decrease your spending.   Yes, you could cut out cable TV,  drive an older vehicle,  or find the cheapest IPhone plan, but I want to show you a few ways to save money where you least expect it. The savings may not be monumental, but every little bit can help and it's always good to be a better steward of the resources we're given.
Phantom Energy
Did you know that your TV, DVD player, phone chargers, computer chargers, and many other devices in your home drain power even when they're not in use? According to the Energy Center of Wisconsin, phantom energy can account for 5% – 10% or more of your total energy bill. This can add up quickly and if you're at the upper end of the range, you're wasting a whole month or more of electricity each year!
Ways to Change – Start using a power strip for items like those listed above. When you're not using the items, turn off the power strip to keep the items from draining your electricity.
Driving Fast
Not only is speeding dangerous (speaking in terms of your LIFE) it can be harmful to your wallet too. According to fueleconomy.gov, for every 5 mph you drive over 60 mph, it's like paying an extra $0.24 per gallon for gas. At prices hovering around $3.00, that's nearly an 8% increase to your gas budget that really isn't necessary!
Solution – Save money by watching your speedometer and being cautious about how fast you accelerate, especially from a complete stop.
Buying Water
Ok, you've probably heard about this before, but I want to really put it into perspective. If you buy a bottle of water four times a week at $1.00 a bottle, you're spending over $200 each year on something you can get for free. Continue this for 10 years and the total cost can add up to thousands of dollars.
Instead – Buy a water filter for $20 and refill cartridges for about $4 each. This brings your total cost for pure water to a whopping $12 per year (excluding the one time cost of the filter). That's a 94% savings compared to the example of buying water from a machine.
Grow Your Own Herbs
You don't need to have a green thumb to grow your own herbs and save money. It's not uncommon to go to a store and pay $4-$6 for a small amount of an herb you can grow yourself.
Give it a try – Start small and try a few herbs like basil, dill, and parsley. You'll be surprised how easy it can be and what a difference in flavor it makes for your food. If you're savvy, try drying out the herbs and saving them for the winter.
Check Your Water Heater
Most water heaters can be adjusted with a thermostat. By turning down the thermostat to 120 degrees (F), you can save 3-5% in operating costs. You can also save money by insulating the pipes as well as the water heater itself. Many hardware stores sell 'blankets' for water heaters that keep them insulated from losing heat. The savings from insulation can be upwards of 10%, so in combination with the change in temperature, you might be able to save 15% on the cost of using your water heater!
Which of these do you think you can implement this year? Have you tried any of these before?  If so, how did it go?
Tim is a personal finance writer at Faith and Finance a Christian financial help blog that provides financial insights for individuals, businesses, and churches. Outside of finance, Tim enjoys spending time with his wife, playing the saxophone, reading economics books, and a good game of RISK or Catan. Find him on Twitter and Facebook and subscribe to the Faith and Finance RSS feed.