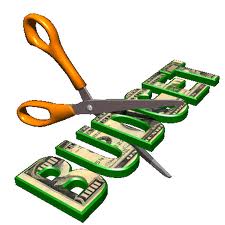 If you've already set a budget, kudos to you!  You're already ahead of the game.  The real challenge comes with keeping it and knowing which areas you should give some flexibility to and which ones are non-negotiable.
My wife and I try to stick to our budget as closely as possible.  When we decided to plan for a vacation this summer, we realized that our savings for the vacation was a bit weak and that our budget had little room for adjustments.  Our strategy was to use extra income and our tax return to cover the remaining $900 of the trip.  Fortunately, we were able to slide by without compromising our budget, but this process made me think about how I would adjust our monthly spending if we hadn't come across the extra income.
Here's What We Would Cut From The Budget
We've trimmed our budget down pretty well, but there is still room in case we need to cut back  in some areas.  We've done it before, so I know it's possible to cut the following:
Entertainment – Currently we spend about $50 a month on entertainment which includes movies, eating out, sporting events, or other activities.  This would be the first to get cut because we could improvise and watch movies online or play board games for a couple of months.
Groceries – At about $275 each month, this would be a tough area to cut, but we could if we absolutely needed a few extra dollars.  Granted, it wouldn't be much more than $25 — and that would be tough — but it could be done.
Cell Phone Plan – We have a $10 texting plan for each of our phones that we could cut back for a month if things were tight.
Fuel (Second Car) – Having two cars means spending twice as much on gas.  With a few sacrifices, I know we could make one car work for a little while.  It wouldn't be a huge savings, but we might save $25-$50 a month in gas costs – a cost we're OK with paying because of the difficulty it would be in sharing a car.
Here's What We Would NOT Cut From The Budget
Giving – We believe in tithing a portion of our income and that means we give whether we are making $1,000,000 a year or $10,000.  This is something I wouldn't cut from the budget and would encourage you to keep it as well.
Insurance – I'm all about lowering payments on insurance policies if you're able to get better rates, but dropping the insurance isn't something I would cut.  The risks of not having health, car, home, or life insurance is something I don't want to live with.
Long term savings (retirement) – I think saving for the future is a habit that needs to be shaped and strengthened over time.  This means saving even when times are tough.  Now, the amount might vary slightly, but I don't like the idea of not saving anything for retirement.
At the end of the day, it comes down to what you think is a priority.  No on likes to be forced to go without, but if you're able to make small changes as needed, it'll help make your budget even more effective.
What are some areas that you'd recommend cutting?  What are some areas that you wouldn't think about cutting?
Tim is a personal finance writer at Faith and Finance a Christian financial help blog that provides financial insights for individuals, businesses, and churches. Outside of finance, Tim enjoys spending time with his wife, playing the saxophone, reading economics books, and a good game of RISK or Catan. Find him on Twitter and Facebook and subscribe to the Faith and Finance RSS feed.