W

elcome to our Budgeting Series!

Wait!! Don't hit that back button just yet. You know deep down inside that you need a budget. Right? Right! So let's make a deal.

My part is to write the following four part series with the promise that each segment will be short and simple: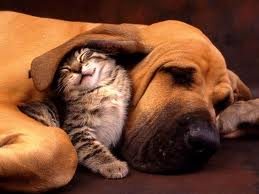 Part 1: 5 Reasons Your Previous Budgeting Attempts Failed
Part 2: 5 Things Your Budget Will Do For You

Part 3: Nuts, Bolts and Tips for Your New Budget
Part 4: How Your New Budget Will Change Your Life

Your part is to read the series and give budgeting a try. After getting your budget up and going, you can always go back to your current method of mismanagement if you want, but my guess is that you won't want to.
Fair enough? Great!
Read on For Part Two: 5 Things Your Budget Will Do For You
Have you failed in your previous budget attempts? Join the crowd – we all have. Anyone who ever tries anything will fail, but, to quote James A. Michener, "Character consists of what you do on the third and fourth tries". If you can begin to view the budget as a friend instead of a taskmaster, you are not only on your way to a successful budget, you are building character. Congratulations!
Just how does this friend help?
1. Less stress; more peace.
One definition of a budget is telling your money what to do instead of wondering where it went. As you learn to control your money, you will discover those stress levels melting away and being replaced by a deep peace. You will never again worry, for example, if that grocery purchase will cause you to miss your house payment.
2. You "find" money.
Why? Because money that is not managed will disappear. Think of budgeting your money as a giving yourself a pay raise .
3. You can make plans.
Your budget will help you plan for retirement, college, purchasing a car or buying a home. It is working hard for you.
4. You can have fun.
How does a planned and paid for vacation sound? How about periodic weekend getaways? Budgeted money can create fun times!
5. A better marriage.
A budget means more harmony and fewer money fights. Why? Because you are actually communicating and working toward common goals. It isn't always easy, but consider this: when the two of you can agree on money, you are ready to handle whatever else life throws at you.
Zig Ziglar once quipped, "If you aim at nothing, you will hit it every time." Get started today at aiming for the goals that will make you a winner at money and life.
Readers: What is the most important thing your budget does for you?