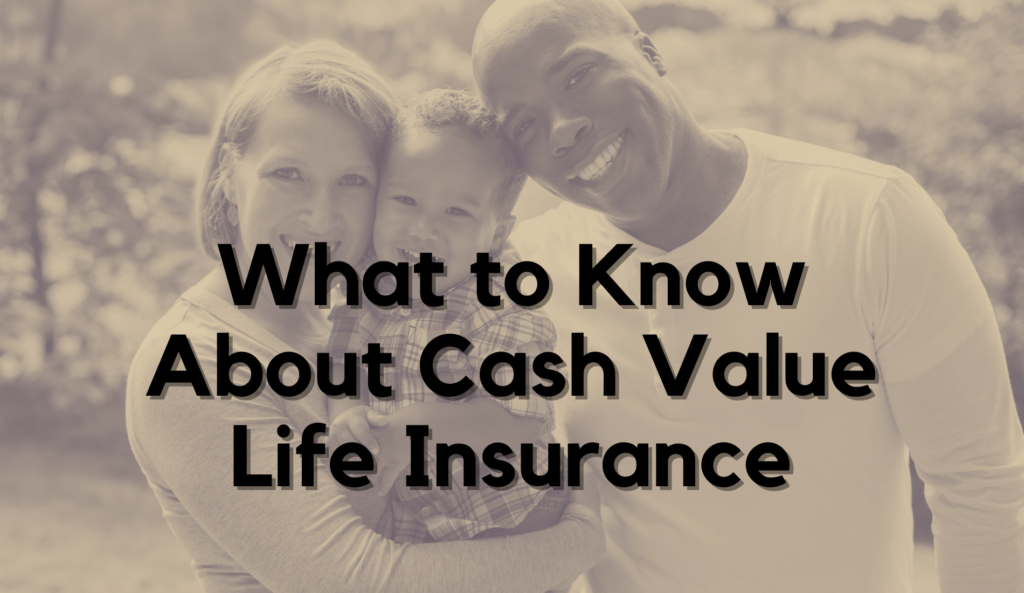 If you're thinking of getting life insurance for the security of your loved ones, then it's important to make a good decision.
This starts with picking the right type of coverage. One of the most popular forms of life insurance is universal life insurance.
Universal life insurance is a permanent plan—meaning it covers you for as long as you live. If you want to learn more about this insurance—and whether or not it suits your condition—then make sure to read on below.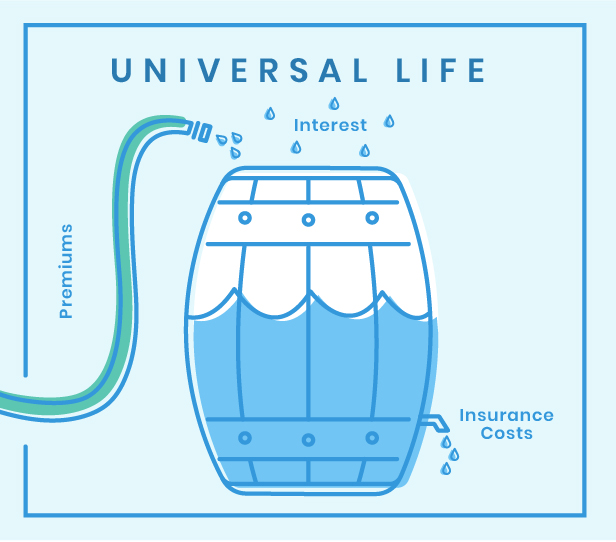 Universal Life Insurance: an Overview
Also known as cash value insurance or adjustable life insurance, universal life insurance covers you for as long as you live. It comes in 3 types:
Indexed
This insurance's cash value links with the stock market indices. So when the market does well, the cash value increases. Unfortunately, if it crashes, your cash value will dip, too.
https://www.wallstreetinstructors.com/ce/continuing_education/nonqualified/id110.htm
The catch with this is that the rate will always be lower than the market performance. That's because the insurance company will need to take a share of the pie as well.
Guaranteed
Since the company establishes the rates in the very beginning, it follows the same premium regardless of market performance. Unfortunately, the lack of stock market connection means that the plan has little to no cash value.
On the upside, this plan will not lapse—as long as you pay for your premiums regularly, of course. Since this covers you for the rest of your life, it is the least risky option for you.
Variable
With this plan, you can invest some of your cash value into a mutual fund—a money pool overseen by investment experts. While it diversifies your risk, it does come with fees that will gnaw on your earnings.
How Universal Life Insurance Works
Your premium covers 2 components: cash value (savings) and lifelong protection. You have the choice to determine how much you want to pay.
Should you decide to pay more than the minimum amount, the excess money will go to your cash value. This amount will eventually build interest according to the rate levied by the company.
How Much Does Universal Life Insurance Cost?
While rates vary from company to company, the average annual rate for healthy, non-smokers for a $1 million guaranteed universal life insurance are as follows:
| | | |
| --- | --- | --- |
| Age | Male | Female |
| 30 | $3,943 | $3,549 |
| 35 | $4,741 | $4,246 |
| 40 | $5,956 | $5,262 |
| 45 | $7,026 | $6,128 |
| 50 | $9,035 | $7,891 |
| 55 | $11,368 | $9,769 |
| 60 | $14,647 | $12,660 |
What Are the Benefits of Having Universal Life Insurance?
There are 4 major advantages to having universal life insurance.
Flexible
Once you have enough cash value to meet all the costs, you may decrease the amount or stop paying your premiums for a certain time.
While this flexibility is great, you need to be careful when you do so. If you are not careful, you may end up using all your cash value to pay for premiums – thus causing your insurance policy to lapse.
That being said, it's important to pay for your premiums regularly to keep your policy in effect. If you've skipped the due date because of some issues, your provider may offer a grace period so that you can pay the fees before the coverage lapses.
Adjustable
Just like the cash value, you may adjust the amount of your death benefit so that the pay-off is higher. Likewise, you may opt to pay a lower amount for your premiums. The former is usually subject to company policy – and/or a medical exam.
Interest-Earning
Your indexed universal life insurance's cash value will earn interest according to money market rates.
Since interest rates fluctuate regularly, the amount can either go up or go down. Depending on the company, you may get protection for this via the minimum performance guarantee clause.
Permits withdrawal or borrowing
Whenever you pay for your universal life insurance, a certain sum goes to your death benefit, while the other goes to fill your cash value.
After paying your premium for so many years, you may withdraw some money or borrow a certain amount of the cash value.
As regulations vary according to company, it's best to inquire how withdrawing or borrowing money affects your death benefits. If not, this may create a tax issue or even cause your premium to lapse.
Should I Buy Universal Life Insurance?
If you're still thinking about buying universal life insurance, then the following circumstances should help you decide if it's the best policy for you:
You want to save money for the future
If you want to build tax-deferred money that you don't plan on using anytime soon, then universal life insurance is perfect for you. With this, you have the option to withdraw the money should the need arise.
You want something permanent
It doesn't matter if you pass early or late, universal life insurance is sure to pay your beneficiaries. As such, it's the best option if you have to look over several dependents.
Universal life insurance is a permanent plan that is flexible and adjustable. It also earns interest and permits withdrawals in certain situations.
As it can help you save money in the long run, universal life insurance is a good option for you and your dependents.