Nowadays, almost anything you come across is insured. Insurance has become an essential aspect of people's lives because of its benefits, flexibility, and, most importantly, security.
Having insurance is a lifesaver. You may feel like it is a waste of money when you are not using it, but if you ever damage property, you will be thankful that you had it insured.
When an insured property gets damaged, the insurance company takes care of it, but when an uninsured property gets damaged, sorry to say, you are on your own.
You will probably be stuck with hefty bills for repairing and replacement. The same applies to your health and your life! Yes, you should get your life insured too.
To maintain a balanced and stress-free financial life, you must get the right insurance policies. Insurance policies vary from person to person, depending on their need and their lifestyle.
In this article, we are going to discuss the importance of life insurance. If you think that being young, fit, and healthy means you do not need life insurance, you are mistaken.
If you buy a life insurance policy at a young age, you will have to pay less for it. The earliest you get your life insured, the cheaper it will be for you.
Life insurance policy for ages from 30 to 60
This is a rather large range, so let's break this up into two distinct segments as they have very different needs.
30 to 50 Years of Age
By this time, it can be assumed that you are either married or have children. Life insurance in your 30s is essential, especially if your children are minors.
Minors or an unemployed partner are all considered dependents. Almost always, employers will give you life insurance coverage, but for most people, the amount of coverage may not be enough.
Ages 50 and Above
When you reach 50, it's usually expected that you're somewhere in life where you have quite a few accomplishments in the bag for yourself and your loved ones.
Now, this could be your dream house that you've gotten after years of hard work or a well-established business with hefty returns.
After creating a legacy that you can leave behind for your loved ones, a legacy you've made from scratch, you'd want to secure it for your family at this point in life.
You are your loved ones' most prized possession, and their world revolves around you. Securing your life and your legacy is something you would want and buying life insurance guarantees that.
Buying or maintaining life insurance after you've practically spent more than half of your life never sounds like a bad decision, as it ensures that the loved ones you leave behind are well catered for.
More information is available in the link below:
Why is life insurance for ages above 50 expensive?
It's basic math, someone who buys life insurance in their 20s is more likely to pay their premiums for a few decades before they need to cash out the policy's death benefit.
As you progress in age, there is less certainty of this happening, hence incurring more risk for the insurer, so the insurance comes with a greater premium.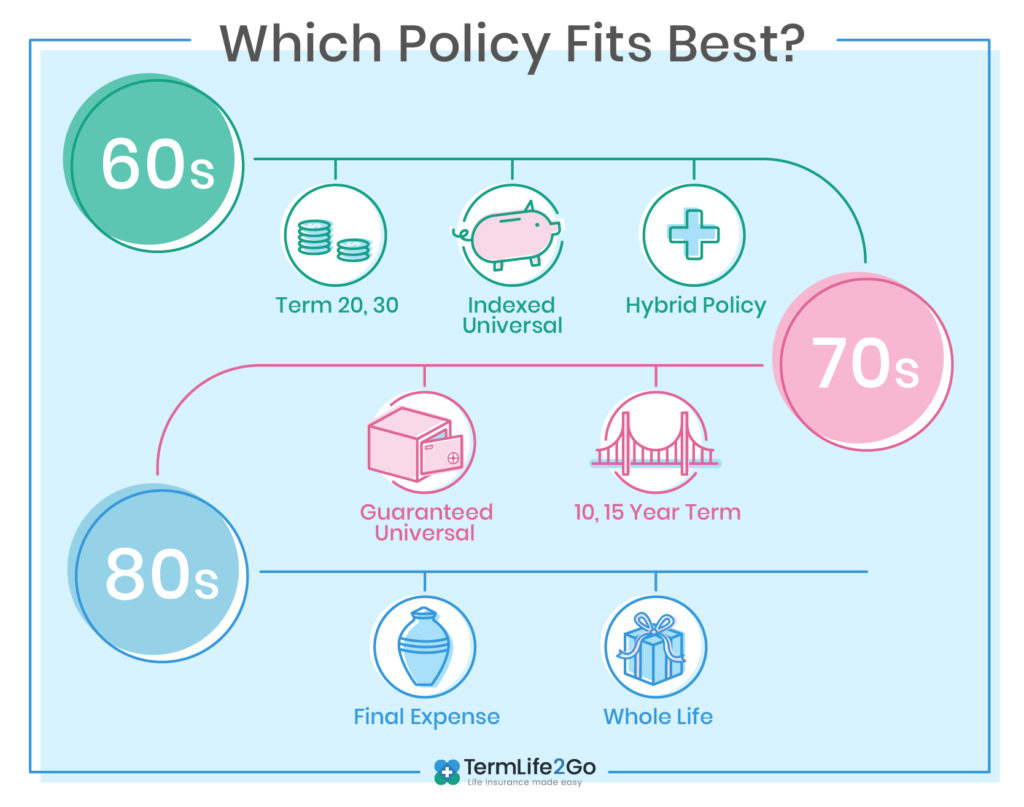 Life insurance policies also require a medical exam. If you're younger, chances are that you lack preexisting conditions and have a relatively cleaner bill of health.
If your medical examination raises a red flag, chances are you are expected to pay more for the policy you're getting.
The right type of policy for you
The right amount of life insurance to have is 10 times your annual income. There are two types of life insurance policies that you can opt for.
Term Life Insurance
This type of insurance will give you coverage for about 20 to 30 years. By the end of this coverage period, your children are assumed to be financially independent and of legal age.
You can always renew your term life insurance for another 20 to 30 years or just switch to the whole life insurance policy.
Whole Life Insurance
This type of insurance offers coverage till you die. You just need to punctually pay the premiums. With these policies, there is a cash value statement that piles up on a tax-deferred basis. You may think purchasing a whole life insurance policy is expensive.
Still, if you purchase it at an early age, you may get a good deal that grows in value over time. If you start early, what you collect during your lifetime may be enough to provide you a good income after retirement.
Now, you may just want to leave your loved ones with enough that can help them finance your funeral, or you can leave them a fortune, which would help them through their education and their mortgage.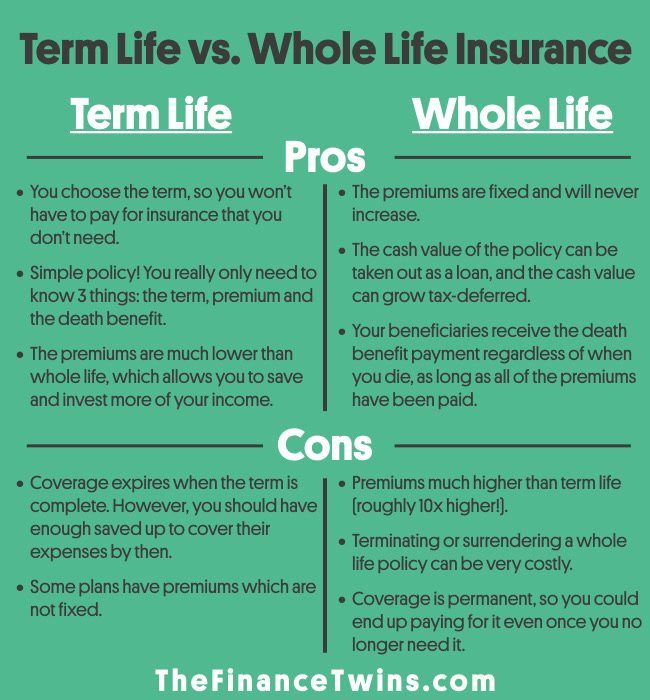 If you opt for whole life insurance, you even have the option to get a policy with a cash value benefit. A cash value benefit helps you access some of the money you pay as insurance premiums in the form of a savings account, which you can access while alive.
There are varying opinions on whole life insurance and you can get a solid assessment on those here.
The best carriers with the best offers
AIG offers guaranteed whole life insurance to people from ages 50 to 85 for as low as $14 a month. After the first two years of maintaining your policy, AIG pays 110% of any premiums paid.
Haven Life offers term life insurance for as low as $10.93, with a flexible term period.
State Farm offers whole life insurance for as low as $15.02 with the option for policy customization.