Of all the Exchange Traded Funds (ETF) on the market, the ARK Innovation ETF continually surprises with its dogged focus on disruptive innovation.
In laymen's terms, the new tech products or services that is ARK focused on have the potential to change the way the world operates.
These companies range between information technology and healthcare to communication services and robotics.
About ARK Innovation (ARKK)
Led by portfolio manager Catherine Wood, ARK Investment Management is one of the leading investment companies in the world.
ARK has a history of taking on long-term tech bets. In 2020 alone, ARK gained 150%, while the five-year annual return has been over 40% for the fund.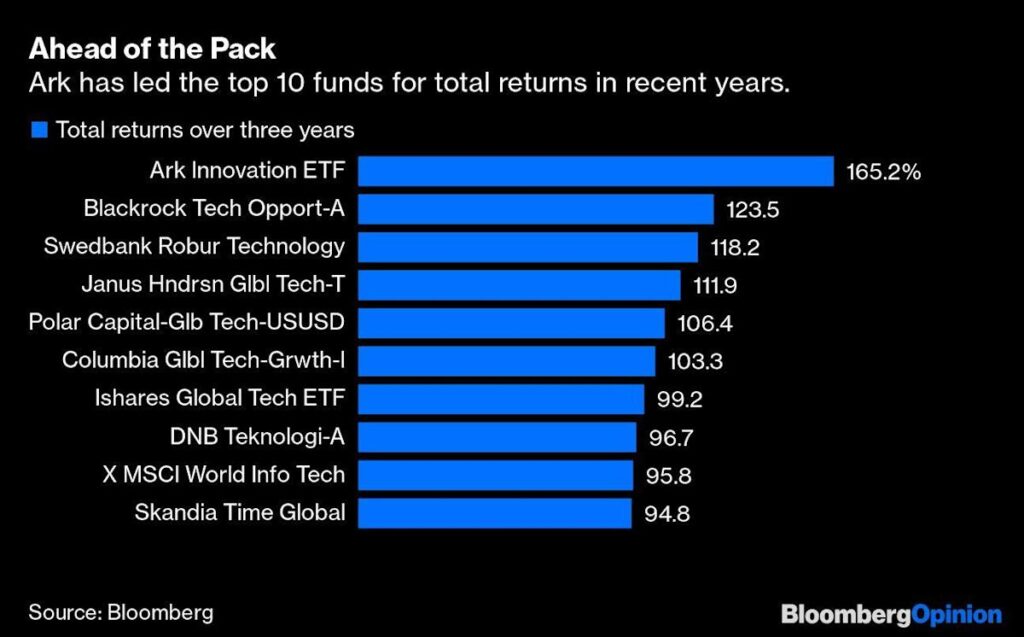 It has close to $25.52 billion in AUM on the NYSE Arca Stock Exchange. The fund, as it stands, has an expense ratio of 0.75% with 35 to 55 holdings. The market capitalization of ARK has almost 80% in mega-caps and large caps.
Innovation Is Growth
Currently, the ARK Innovation Fund (ARKK) is priced at $105 per share, at the time of writing.
Companies within ARK depend on or benefit from new service or product developments, technological innovations, and scientific advancements.
These include things like DNA, genetics and energy, automation, manufacturing, shared technology, infrastructure, and other things.
Weighing the benefits versus risks
ARK gives investors exposure in companies leading in innovation. Zoom, Spotify, Coinbase, Shopify, Tesla, Roku, Health Square, and others are just some companies included in the fund.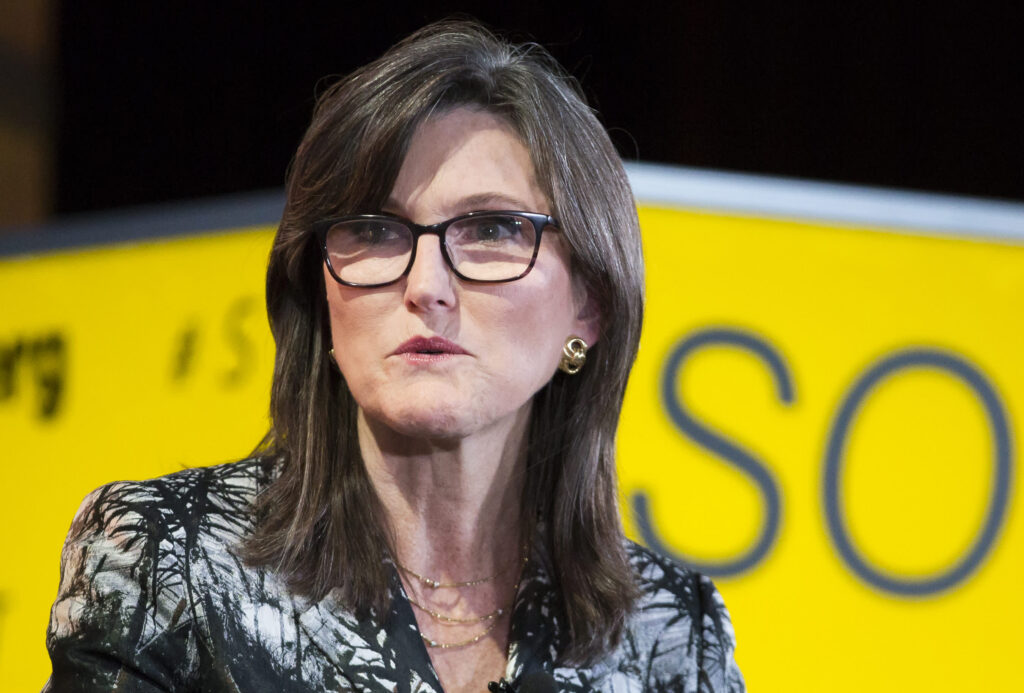 The fund's goal is to capture long-term growth. They use the low correlation of relative returns compared to traditional. Essentially, ARK wants to offer a more innovative and cheaper mutual fund alternative.
Some definite pitfalls
That said, investing in ARKK may not provide the expected gains as the risk-reward is less than other funds.
ARKK can be more volatile than other ETFs as Wood and her team invest in high-growth tech startups or newer companies. These are often not profitable and have weaker valuations.
Shaky or Misleading Gains
Therefore, ARK sees a rise and fall in tandem with its top holdings. This does not make it safer than an individual stock.
Since ARK shot up 150%, a new breed of retail investors emboldened by free trading platforms, like Robinhood, amplified such gains. But these stocks under performed as higher bond yields.
And the fund will trade at a considerably lessened percentage than what an investor initially purchased.
ARKK can be around 30% lower than the original cost of the investment. This does not encourage investor confidence.
Speculative Investments
As stated above, ARKK struggled in Q3 and they sold off more stable stocks like Baido (BIDU) and Apple (AAPL). Then, they turned around and bought more risky stocks in Coinbase and Palantir.
This troubled many analysts because it suggested ARK wants to replicate previous gains by chasing hype and growth, no matter what the price. Of course, it is cavalier to do so, considering how the US economy presently hangs by a thread.
https://www.kiplinger.com/investing/etfs/602673/ark-innovation-etf-delivers-a-bumpy-ride
Only a few winners will be able to offset the losers. But they tend to sell off their winners in exchange for ones more speculative. This is the basis for ARK's current slump, and the fund has experienced record redemptions over the last few months.
Rotation and High Fees
This comes in combination with fears of inflation and reopening delays. All of which sparked a rotation from growth to value stocks.
It doesn't seem like this will stop anytime soon, and it will prevent ARK's top stocks from beating the market.
Plus, ARK Innovation EFT has higher fees than passively managed ones. The 0.75% expense ratio is considerably higher than most others. So while ARK might be able to recover, it will struggle in justifying charging such a high fee.
Who should invest in ARK Innovation EFT
While ARK's investments appeal to inexperienced investors, it provides a high rate of risk that comes off as frivolous. Nevertheless, it's desirable because of the offered exposure to a wide range of companies that have disruptive growth potential.
So, it is really for those who can take a hit over a loss and not lose any sleep over it.
The ARK fund may not be the best idea for those less sophisticated or on a tight budget with investments. But, even for those that can take the loss, there are several reasons to keep it as a small, minuscule portion of a portfolio.
Conclusion
ARK Innovation EFT offers a way for people to invest in more lucrative and emerging technologies. But, with the prospects of the current economy, it is an even riskier bet than it would be in normal circumstances.