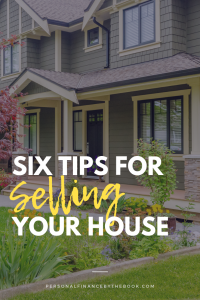 Summer is prime season for home buyers, so if you are going to be selling your house, now is a great time. Take advantage of the season, but don't do so without taking time to do it right. This is one of the largest financial transactions you will ever be involved in, so every detail is money in your pocket. These tips should help:
1. CURB APPEAL.
Your house doesn't get a second opportunity to make a good first impression. Many potential buyers will make decisions from sitting out front in their car, so stand at the curb and give your house an objective look. Ask yourself, "If I was a buyer, would I want to look inside?" Keep your lawn manicured, your sidewalk edged and your front door clean. Elbow grease = money with curb appeal.

2. CLEAN UP CLUTTER.
You are going to move anyway, so go ahead and pack up EVERTHING not essential. Crowded closets look like small closets. Clean out your basement and throw everything away that you will not move with you. Pack or organize the rest. Remember: buying a house is an emotional decision, so your challenge is to create positive emotions. A neat, clean organized house is calming and peaceful. A cluttered house causes anxiety…not a good emotion for your buyer.
3. FIX EVERYTHING.
Do you have a shutter hanging crooked? Fix it. A drippy faucet? Fix it. Peeling paint? You get the point. Again, some sweat and diligence can be worth thousands of dollars.
4. DON'T MOVE OUT OF THE HOUSE UNTIL IT IS SOLD.
Studies have shown that a vacant house is perceived as sterile and void of life. Not good. A vacant house could also give your potential buyer a negotiating advantage. Why? Because he will assume that, since you have already moved, you must be a motivated seller.
5. HIRE A REAL ESTATE AGENT:
How else would you know real market value or the best way to negotiate or how to advertise on the internet? Savvy buyers will attempt to take advantage of you when you do it yourself instead of hiring a professional. A report by the National Association of Realtors shows that the average home in America sold for $32,000 more when using a realtor than when not using a realtor. Don't just hire a relative or someone you go to church with. Interview several realtors. Tell them you are interviewing them for a job and ask them why you should hire them.
6. IF MARRIED, KEEP COMMUNICATIONS CLEAR.
This is a stressful time. If you don't HAVE to sell, make sure (after discussing the market price with your realtor) that you are in agreement on your lowest selling price. If you do HAVE to sell, agree on your strategy of just how much you will lower your price at what time in the process.
Worried about taxes? Don't be. If you meet certain requirements, you can sell your home tax free.
As we said, this is a stressful time. Following these six tips will lower that stress by giving you the knowledge that you are doing everything you can to do it right.