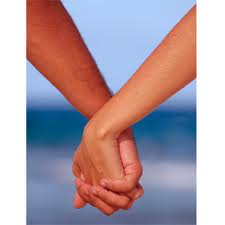 Some people have the mistaken idea that the "Biblical woman" is docile, subservient and entirely domestic. Not so! The Proverbs 31 woman, besides being an excellent wife and mother, is also a manufacturer, importer, manager, realtor, farmer, seamstress, upholsterer, and merchant. She is a woman of strength and dignity, not because of her outstanding accomplishments, but because of her reverence for God. Surprisingly (at least from our society's perspective), her physical appearance is never mentioned.
Guys, if you are looking for a future spouse, set your standards high and aim for a Proverbs 31 woman.
I will share a few of her traits and, while I am at it, brag on my own wife.
She is trustworthy.
"The heart of her husband trusts in her, and he will have no lack of gain." Proverbs 31:11
The Proverbs 31 woman is a person of integrity. She lives her life in such a way to never give her husband reason to question her.  That high trust level will create the environment for the family's financial well being.  Why?  Neither partner "competes" or keeps score.  Both are on the same page and they deeply want what is best for their marriage.
Jan: Throughout our forty years of marriage, my wife has never once given me the slightest reason to distrust her.  This high trust level enables us to openly discuss our finances until we agree.  I can't say that we have "no lack of gain", but we are debt free with a great financial future.
She manages the household.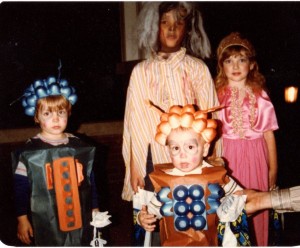 "She is like a merchant's ship, bringing her food from afar." Proverbs 31:14 This woman is a self starter; she knows that if she doesn't take the initiative, it probably won't get done.
Jan: My wife plans the monthly grocery menu, prepares a shopping list to go with it, clips every conceivable coupon, then actually makes the purchase when she can get an additional 10% senior discount.
She is an entrepreneur.
"She goes to inspect a field and buys it; with her earnings she plants a vineyard." Proverbs 31: 16. She not only earns money, but she invests it so it will earn more.
Jan: Although she became a stay at home mom when we started having children, Jan has found a variety of ways to earn money from home. She currently sells her hand made creations on her online etsy store.
She is generous.
"She extends a helping hand to the poor and opens her arms to the needy." Proverbs 31:20.
This ideal wife not only provides well for her own household, but she has a heart for anyone in need.
Jan: My wife is a giver. She loves to shop, but usually buys for others instead of herself. She has an uncanny way of knowing exactly what the other person wants because she is able to see life through their eyes. It was Jan's idea to create a "bless" category in our budget, just to meet unforeseen needs others may have.
She is happy to see her husband succeed.
"Her husband is well known at the city gates, where he sits with the other civic leaders." Proverbs 31: 23. This woman understands that her husbands successes are also her successes. She doesn't compete with him; she complements him.
Jan: Throughout our marriage, I have been the one in the limelight while Jan has contentedly stayed in the background.   She once described our marriage as a hurricane; I am the whirlwind and she is the calm in the center. I agree. Without her calm, my whirlwind would have blown way off course.
Her family respects her.
"Her children stand and bless her. Her husband praises her: 'There are many virtuous and capable women in the world, but you surpass them all!'" Proverbs 31: 28, 29 The Proverbs 31 woman does not clamor for attention; probably because she realizes that she has already earned the respect of her children and family.
Jan: We are both very blessed to have four grown children who not only love and respect their parents, but actually love hanging out with each other.
This Facebook status from our youngest son says it well: "Jonathan Plemon would like to thank my parents for being two of the greatest people i've ever known. I consider myself very fortunate to have been raised by such wonderful people."
She reverences God.
"Charm is deceptive, and beauty does not last; but a woman who fears the LORD will be greatly praised." Proverbs 31:30 Where else could this woman gain all of these attributes if not from the Lord? She knows that He is her total source and she happily draws from Him.
Jan: My wife is my spiritual inspiration. She loves what is good in this world and hates whatever detracts from good. She is a gritty, determined and persistent prayer warrior (especially for our kids) and a servant of anyone in need. I see Christ in Jan every day and rejoice for how she loves him.
Janice: thank you for being my Proverbs 31 wife.
One more thing: I reiterate my challenge to you unmarried guys: find a woman whose life aligns with Proverbs 31 and you will find a great woman.
For my married male readers: which of the Proverbs 31 attributes does your wife have? Have you told her recently how much you appreciate her?