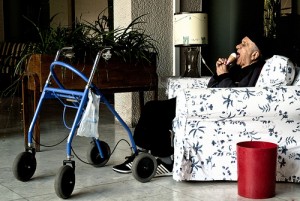 Long Term Care Insurance (LTCI) is for anyone who has assets they want to protect should extended nursing care occur. Therefore, unless you are very, very wealthy or have few assets, Long Term Care Insurance is something you should consider.
When I say very, very wealthy, I am talking about anyone who can handle $1 million or more out of pocket without blinking. Where do I get the $1 million number? A little math: the projected nursing care cost 10 years from now is $175,000 annually. That cost of care for six years is just over $1 million. As you might expect, Long Term Care Insurance is not inexpensive. Nor is it simple.
The following ten tips are meant to help you understand Long Term Care Insurance better and make a knowledgeable decision that is best for you when purchasing it:
1. Wait to buy long term care insurance
The younger you are when you take out the policy, the lower your premium will be. However, it is very rare for anyone under 60 to need nursing home care, so don't pay for coverage you don't need. On the other hand, the longer you wait, the higher your premium will be so don't procrastinate once you reach 60.
2. Purchase the inflation rider.
Yes, your premium will increase substantially, but the coverage you buy today may not be needed for years. Assuming 5% inflation, today's monthly care expense of $4500 will escalate to over $12,000 in twenty years. Inflation is reality. Plan for it.
3. Save by increasing the elimination period.
With LTCI, your deductible (called elimination period) is defined as the number of days you pay out of pocket before the policy starts paying. Longer elimination period means lower premium, so keep a big emergency fund, opt for longer elimination period and save on your premiums.
4. Shop around.
In most cases, you will be paying annual insurance premiums for the rest of your life, so don't accept the first long term care insurance quote you hear. Let your agents know that you are shopping so they will work harder at getting you the best coverage for the least cost.
5. Don't agree on more than two "triggering events".
Your LTCI will kick in when the insured is unable to perform a certain number of Activities of Daily Living (ADLs). Common ADLs are bathing, continence, dressing, eating, toileting and transferring. The fewer of these that are required to trigger the insurance, the better for you. Therefore, make sure that all six of these ADLs are listed in your policy and no more than two are required to trigger your benefits.
6. Insist on dementia coverage.
Many who suffer with dementia can perform all of the ADLs, but nevertheless need nursing home care. Most LTCI policies automatically cover dementia, but double check just to make sure.
7. Check the financial stability of the company you're thinking about buying from.
LTCI is a product you are going to have for a long time, so you need to check on the company's stability before giving them your money. Several insurer rating services analyze the financial strength of insurance companies. Standard & Poor's Insurance Rating Services, for example, is free but requires that you register. Once registered, you simply type in the name of the company you are inquiring about in order to get ratings, credit watch/outlook and recent articles about the company.
8. If married, consider a rider allowing you to share years with your spouse.
In general it works like this: suppose you buy a policy that covers three years of long term care for each of you. If one spouse needs the care for more than three years, the policy would continue covering this spouse for up to six years by applying unused years from the spouse who has not needed the care.
9. Understand what you are buying.
Ask questions…lots of them. Never buy anything you don't understand. Because LTCI has so many variables and options, it is not easily understood. If the agent does not clearly explain the policy and take time to answer ALL of your questions, walk out.
10. Take advantage of the free-look period.
Most states give you 30 days to cancel the policy if, after purchasing, you decide you don't want it. However, this "free-look" period changes from state to state, so you need to check with your state insurance department to learn how long it is in your state. The point is that you should scrutinize your policy after you buy it and, if you discover any discrepancies between what you were told and what you now own, cancel the policy.
I sincerely hope that you will never, ever need to use your Long Term Care Insurance, but having it will give you great peace of mind.  You are not only protecting your assets; you may also be protecting your children from the emotional trauma of determing how best to care for you.  If that time comes, they will greatly appreciate your foresight.
photo credit: simaje