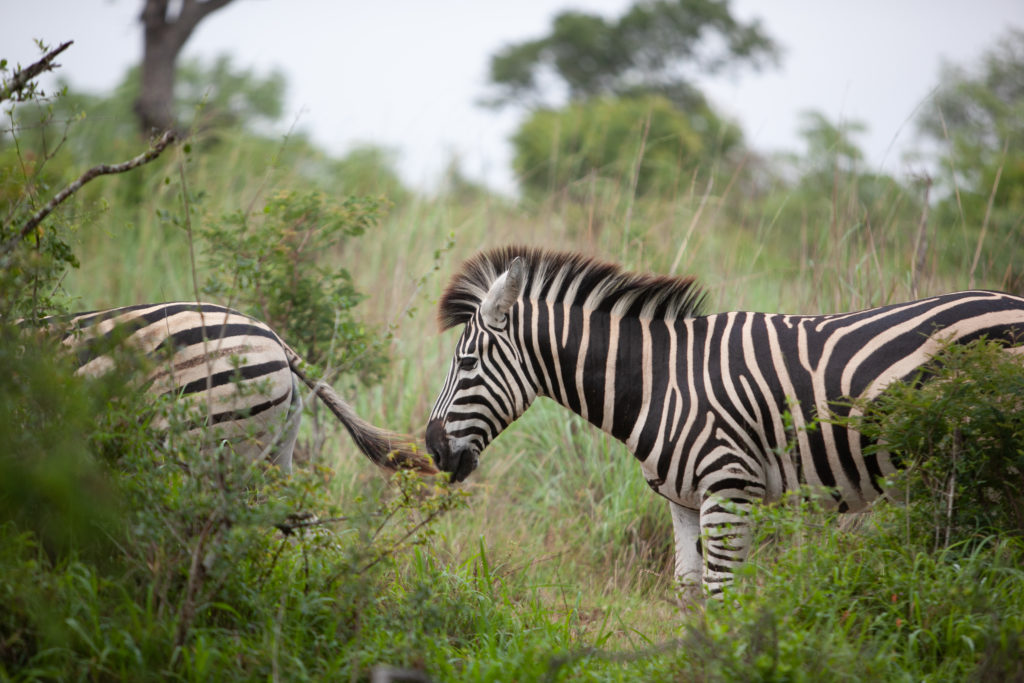 You may be familiar with the bible scripture that says we should be the head and not the tail.
While this scripture can refer to main things throughout your life, it is often brought up when talking about finances.
There are a lot of terms used when speaking of finances, but this particular bible scripture can be very useful when it comes to your financial situation.
Where Does This Come from?
In Deuteronomy 28:13, it states "thou shall be the head and not the tail." It's not about body parts.
https://www.biblegateway.com/verse/en/Deuteronomy%2028%3A13
In a sense, the head is on top of the body making all of the decisions, while the tail follows behind. This scripture speaks of the head in reference to being the leader and the tail as the follower.
Let's take a closer look at the two before discussing what they mean regarding your finances.
The Head
The head is the one who obeys God's commands. They have paid attention and were obedient to the Lord, which is why he made them the head.
As a reward for their obedience, God has granted them the gift of being the head. They will be the ones on top who lend to those who are in need. They will always be strong and never have to borrow.
The Tail
The tail on the other hand is less obedient. They didn't listen to the word of the Lord, and now they have to follow the head.
As a result, they are much weaker and will need help. Essentially, the tail relies on the head to get by.
How Does This Relate to Finances?
In the sense of finances, it's ideal to be the head and not the tail. When it comes to finances, a rule of thumb is to live within your means.
Here are some basic differences between the behavior of someone who might be a "head" compared to a "tail":
The head has focused on getting ahead with their finances. They followed the rules and stayed on a strict path to be in a good place with their finances.
If you were to look at the tail, you may notice very different habits that led to their financial situation. The tail followed behind and was weaker with their decision-making.
Head and Not the Tail | What Do This Saying Say About Lending?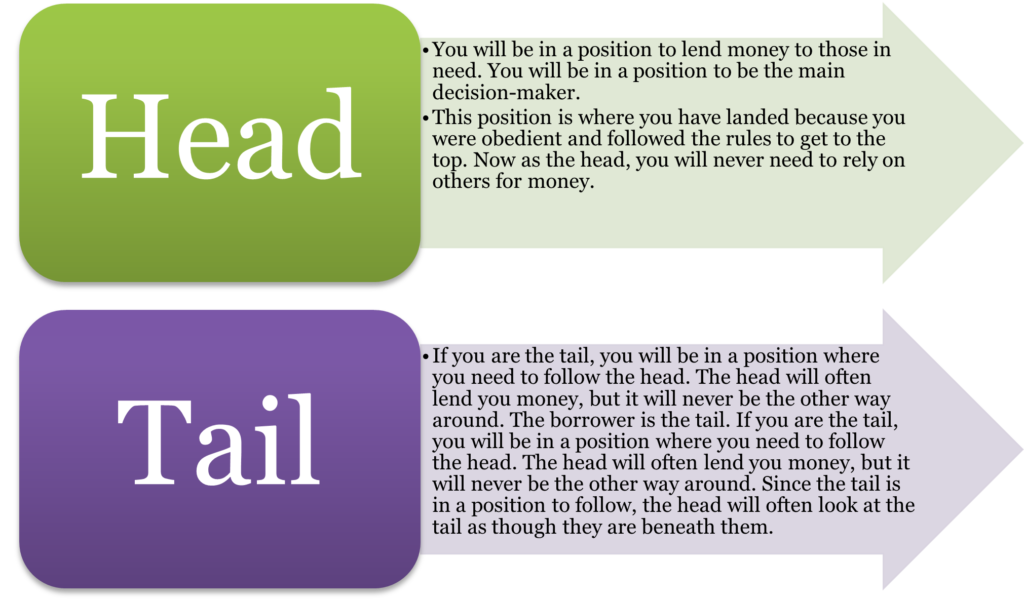 Final Thoughts
When it comes to being the head and not the tail with your finances, it means to be in a position to lend and not borrow.
If you are the head, you will not have to rely on others for financial help. However, the tail will need to borrow from the head.