Staying on-trend can be expensive especially if you are trying to do so on a budget. The average American spends an average of $1,700 on clothes each year (and no, that's not a typo). But, are there ways we can all be more frugal and save money on fashion?
The answer is yes! Fashion does not always have to break the bank. You can find essential items to update your wardrobe at an inexpensive cost. You just need to know where to look!
This post explores five ways you can save money on clothes.
Factory outlets
Shopping in factory outlet stores and off-price retailers is a great way to buy on-trend styles at a fraction of the price.
Rather than buying clothes or shoes when they release, consider waiting until they are out of season as you will get a much better deal.
Most factory outlet stores have an extensive range of products, so there is a big chance you will find precisely what you're looking for. Most brands also have an outlet section of their website too so you can browse from the comfort of your own home.
For example, if you have fallen in love with a new winter jacket, but you do not need a new one yet, consider shopping for it in summer. It might feel weird, but the savings you get are worth it!
Thrift!
If you are willing to wear something that has been pre-loved by someone else, you could find some fantastic bargains. After all, one man's garbage is another man's treasure. That is where thrift stores come in.
Most thrift stores pride themselves on selling high-quality, lightly used items. Therefore, there is a great chance you will find something to suit your tastes.
It is best to approach thrift stores with an open mind. If you go in looking for one specific item, you will leave disappointed. Instead, look at the clothes you already have in your wardrobe and think of things that can match.
Keep an eye out for clothes that are likely to complement the rest of your wardrobe, too, like a lightweight jacket or a pair of jeans.
Our top tip is that thrift stores in fancy towns and areas usually have the best products! as they often get higher-quality donations!
Clothes swapping parties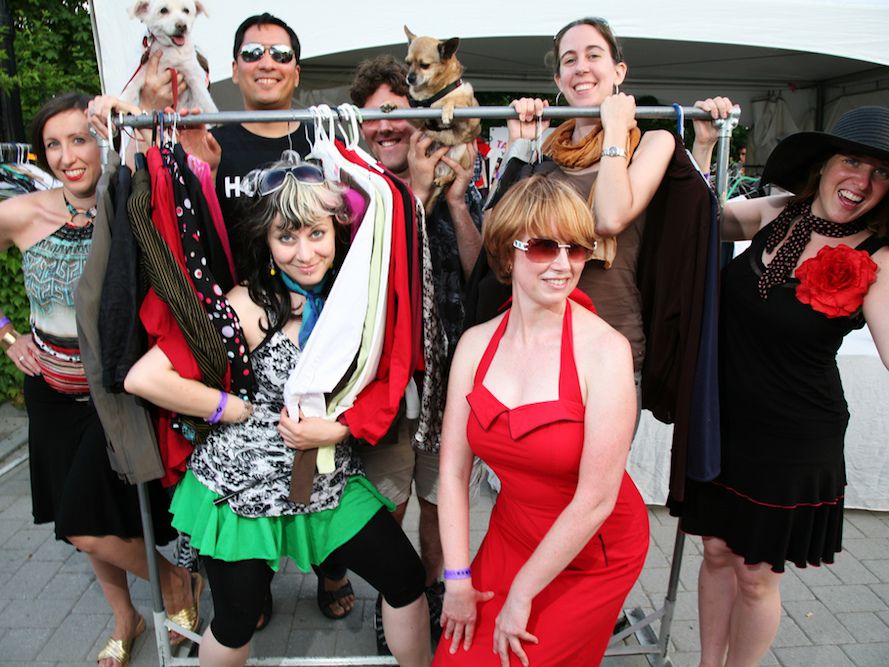 Clothes swapping parties are a new phenomenon and are the perfect solution if you are looking to change clothes you no longer wear for something you will. They are a great way to refill your wardrobe while remaining sustainable and frugal.
Clothes swapping parties might be tailored towards a specific type of clothing, and you might find that people even host them for designer brands. Either way, they are a brilliant way to grab some new garments!
Clothes swapping parties work by bringing something from your closet that you no longer wear and changing it for something else. Although each event has its own set of rules, the central concept is that you bring your unwanted clothes (all of which should be in good condition), and based on the items you get, you receive a token per item.
These tokens are then used as money to 'pay' for new clothes.
If you need a clear out of your wardrobe but want some new items too, this could be the perfect solution for you. Just pull out what you no longer wear, check its condition, and then search for clothes swapping events online.
https://www.moneytalksnews.com/23-tips-for-saving-money-clothing/
Rent clothes for a special event
There are many worthwhile alternatives to buying new for a special event, including re-wearing what you have worn before and thrifting. But if the need for something new takes over, why not try hiring clothes?
In recent months, websites like Rent the Runway have taken the fashion world by storm as they are a great way to wear designer clothes for a fraction of the price.
Not only will renting your party outfit ensure you look a million dollars, but it allows you to wear an outfit that you'd never have been able to afford to buy. 
By renting your outfit, you are also helping to save the planet, too, so it is a win-win!
Shop savvy on second-hand apps
If you are happy to purchase second-hand clothes, then auction sites and second-hand shopping apps are the perfect way to find what you are looking for at a fraction of the store price.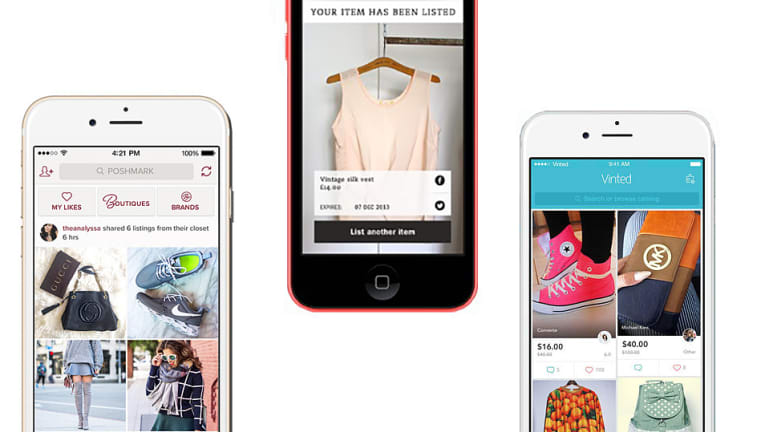 The great thing about apps such as eBay, Depop, and Vinted is that you can sell your unwanted items too. You can make cash as you go along, so it's a win-win situation!
When making purchases on these apps, it is essential to go in with a list of what you are looking for. That way, it will help you focus on what you need rather than buying things because they are cheap.
Many people have reported finding designer items at great prices on these apps so that you can get a bargain!
https://housewifehowtos.com/save-money/how-to-spend-less-on-clothes/
Always ensure you ask for photographs and, wherever possible, ensure you pay by PayPal. You are covered in case your items go missing in the post or if your seller never sends them.
Saving money on clothes can be achieved; it just takes a little more effort. Try out our tips today and see how much you save!