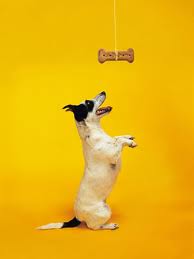 When my friends tell me how much money their credit card companies pay them each month, I ask myself, "What is the catch?" After all, credit card companies are not in the business of losing money. Is it possible…really possible…to make credit card companies pay? Even though I don't own any credit cards, I am hoping that my friends are right. Why? Because, knowing how punitive these credit card companies are to those who stumble only slightly, I would like to see a bit of justice.
So…can people really beat the credit card companies? Let's run a hypothetical study on a hypothetical credit card (called a Joe Credit Card) which is modeled after a popular cash back card. My card will offer one point or one mile reward for each dollar spent. You can also earn an additional 4% on special offers which will change every three months. I am offering this card for a zero annual fee. My APR is 0% during the six month introductory period, but will then change to a variable rate of 9.99% to 22.99%, depending on your credit score. By the way, you need an excellent credit score (750 and above) to qualify for a Joe Credit Card.
The big picture.
Obviously, if you want some cash back rewards, you need to spend some money. How much money? If your monthly expenditures are $3,500, and you are able to charge every penny to your Joe Card, you will have earned 3,500 points basic points. But if $750 qualifies for bonus points, you have just earned an additional 3000 points…6,500 all together. Because a point is worth a penny, you have just received $65 rewards. Not bad.
What if you miss a payment?
If, for any reason, you are not able to pay that $3,500, you will not pay any interest during the six month introductory period, but you will be charged a $35 late payment fee and your new APR is 29.99%. Next time, that indiscretion will cost you $123 in fees and interest, so don't ever do it again.
Is overspending an issue?
You are actually beating the system as long as you are staying on your budget, but that could be the rub. Studies have shown that people tend to spend more with credit cards than they do with cash. If you factor in the added incentive of earning rewards with your credit card, the temptation to overspend increases. If one overshoots his budget by only $100, even if he is receiving $65 in reward money, he isn't winning. Why? Because he is robbing his retirement investments or emergency fund or debt reduction of $100 in order to receive a $1 reward. Not smart.
Conclusion
If my buddies are staying completely within their budgets and never missing a credit card payment, then I applaud them. They are evidently beating the system.
On the other hand, earning rewards comes with a risk. Those who miss even a single payment can jeopardize any rewards they have earned. Credit card companies would not make these offers unless they knew that a certain percentage of their customers are going to occasionally slip.
Am I going to take out a Joe Credit Card so I can start earning rewards? I don't think so. I will stick with my proven cash envelope spending which I have been using for many years. It pays me the rewards of knowing I am in control of my money, that I will never overspend and that I have zero risk of being assessed late fees and interest charges.
That is a reward I can live with.
Readers: tell us about the rewards you receive. Does the allure of rewards cause you to overspend your budget?