Have you ever been scammed? When and how? And was it really a scam? While most of us know a scam when we see it (an unsolicited email asking you, in broken English, to help transfer a million dollar inheritance from a Nigerian account), not all "scams" are that easy to spot.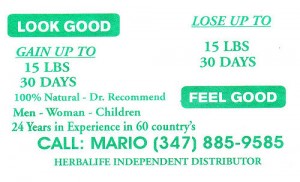 For example, if you pay a $495 fee to attend a seminar which will teach you to start your own million dollar business, would you consider it a scam if your own million dollar business never materialized? If you pay $1250 for a windshield repair business, but never recaptured your investment, were you scammed? What about an investment seminar which, after following the savvy tips you learned, you lose your shirt?
Dictionary definition of "scam"
The dictionary definition of "scam" is to obtain money from someone by dishonest means. The key word in this definition is "dishonest".  Admittedly, knowing another person's motives is a subjective matter, but we often spend money on items, training, books, etc which don't deliver what we expect. Were we scammed?  Not unless dishonest promises were made.  We might even make shady investments (such as life settlement investments), but we can't cry "scam" as long as the broker is forthright and honest.
Rethinking "scam"
Career coach and author Dan Miller, in his post, "Is this a scam?" states, "I have purchased thousands of dollars worth of seminars, workshops, training programs and building opportunity products over the years. I consider this an integral part of my ongoing learning process. Yes, I have a library of "millionaire" tapes that provided little useful information, "business opportunities" that consisted of photocopied government forms, teleclasses where there was too much background noise to hear the presenter and hot cashew vending machines that quickly produced moldy products. But I have never considered that I was 'scammed'".
Throughout our lifetimes, most of us will purchase books or attend seminars which guarantee an improved life. Sometimes we can easily see a good return on these expenditures, but more often we are not able to document a return. Was it all a waste or is it all part of a learning experience? How much did you spend for your college education? Was every single course a money maker for you or were some courses a waste of time (and money)? Do you consider such courses as scams? Probably not.
I paid several thousand dollars to receive the training to become a Dave Ramsey Certified Counselor. By opening my own business and using the skills I was taught, I have been able to earn that training cost back many times over. However, had I put my training manual on a shelf and expected the world to come knocking on my door, I am certain that the return on my training investment would have been nil. But even then, no scam would have occurred.
A Challenge
I challenge you to ask yourself: "What is worse, spending time and money on a possible opportunity that never worked out, or avoiding all learning opportunities because some of them turn out badly?"
Again, from Miller, "If you never attend a seminar, never purchase a website, never invest in a business opportunity, never buy a get-rich book, and never feel you got less than what you expected – you'll probably never get any results that are different than what you're already experiencing."
Maybe it is time to rethink getting scammed. If we become so paranoid about being scammed that we avoid all risks, we are insuring a dull and mediocre life.
Miller concludes his post with this bottom line: "There's less risk from getting 'scammed' than there is from doing nothing."
photo credit: PetroleumJelliffe
How about you? Have you ever been scammed? What did you learn from the experience? Do you agree with Dan Miller's bottom line? Why or why not?