"A man's heart reflects the man." Proverbs 27:19 (NIV)
What does the bible mean when it refers to your heart? Pastor Rick Warren defines it thusly, "the bundle of desires, hopes, interests, ambitions, dreams and affections that you have.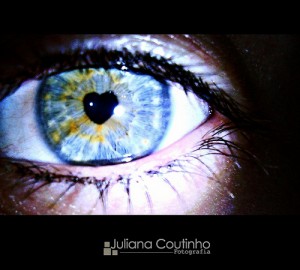 Your physical heart is unique.
Did you realize that your physical heartbeat is unique to you? Amazingly, it is true. Just as we have unique fingerprints, eye prints and voice prints, our hearts beat in patterns different than anyone alive or anyone who has ever lived. In fact Apple has filed for a patent to use "Seamlessly Embedded Heart Rate Monitor" as a security measure for future versions of their iPhone to lock out users who don't have a recognized heartbeat. Your heart is literally different than anyone else's.
Your biblical heart is also unique.
In the same way, your biblical heart is unique to you and you alone. Why? Because God made you that way. Think about it. Certain activities and challenges raise your heart rate because you intuitively get excited about them. Other interests are simply not as interesting to you.
Heart = Passion
Years ago, my wife used to think that if she was to truly follow God with all of her heart, she would be required to do something that she hated. Her worst fear was that God would require her to go to Africa, so she was reluctant to totally trust him with her life. However, once she realized that the thing she was most passionate about (being a homemaker) was from God, she was very excited about following him.
Your passions are God given.
If you are like me, some experiences energize you and some drain you. I love the writing aspect of blogging. My creativity is stirred and I often feel like I have been emotionally elevated to a higher plateau. When I realize that this passion comes from God, I feel like I am fulfilling a purpose for living.
Tips for discovering your heart.
Realize that God has uniquely gifted you. You are here on planet Earth for a reason. God does not want that reason to be a secret. Discover your heart and you will be on the path of discovering your purpose.
Ask yourself what it is you do that makes the world seem "right". That right feeling could be God's way of helping you know your heart.
Ask yourself what you loved to do as a child. Did you have intense interests that no one else in your family had? Where do you think those interests came from? They were surely from God, and, if you never truly pursued them, they are probably still lying dormant waiting to be activated.
Spend time getting to know God better. Janice was afraid of learning her heart until she realized that God is on her side; he wants her to do what she loves to do because he put that desire in her heart.
Desire God's plans to work out in your life. His word tells us that we should "Delight yourself in the Lord and he will give you the desires of your heart." Psalms 37:4
Finding your heart is a win-win situation. You will benefit by doing what you love to do and God will benefit because you are doing what he created you to do.
Sounds like a great plan to me.
Do you know your own heart?  How do you know?  If not, what do you need to do to discover your own heart?

photo credit: Juliana Coutinho